Monitor & Response Centres
Discover Zembro Care: the seamless fusion of cutting-edge hardware and intuitive software, tailored to meet the unique demands of elderly care. Elevate your response center's efficiency and redefine compassionate care in the digital age.
The #1 Solution for Reliability and Flexibility
In a market filled with sub-standard hardware and solutions that often miss the mark, Zembro stands out. We pride ourselves on our premium wearables and a strong platform built for security, scalability, and flexibility.
Our solutions consistently offer real value. You'll notice the difference whether it's in our advanced safety and danger zone management system for indoor and outdoor alerting and wander protection, the durability of our wearable devices, or how easily they integrate with your current systems.
At Zembro, we're dedicated to providing reliable 24/7 monitoring for our alarm center clients.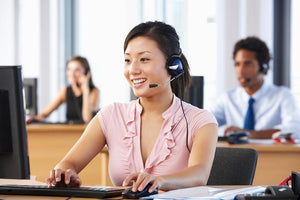 Unique Challenges
As more and more care givers demand to stay connected to their loved ones, the role of Alarm Response Centers, in providing reliable monitoring solutions, has grown.
Monitoring services are expanding beyond traditional tracking into additional user visibility and insights.
Moreover 24-7 staff must meet productivity standards as well as grow revenue based on differentiated levels of care.
With an abundance of fragmented hardware options, integrating solutions to a single platform remains a complicated and expensive challenge.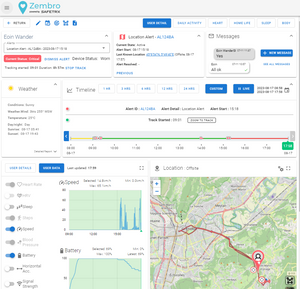 Innovative Solutions
Zembro powered by Safetrx provides a full suite of solutions that can be harmoniously integrated into existing emergency call systems.
Already supports Enovation's UMO Platform and SkyResponse
Solutions range from easy to use, affordable tracking and location solutions to a fully equipped wander and Remote Patient Monitoring services.
Zembro's own alerting platform can be utilised to complement your existing solution, or even replace it completely with its sophisticated desktop and mobile solutions that can be accessed by staff at all levels.
Our Wearable Product Portfolio
Reliable affordable wearables with robust service offerings to support the most challenging care requirements.
Wander Alert is the award winning, wrist worn wearable with advanced sensors for real-time location tracking, activity monitoring, automatic and manual alerting.
Simple Alert is a reliable, quick manual alerting solution with location tracking. Durable design, long battery life, perfect for daily use. Includes 2-way messaging with caregivers.
Essentials Comfort delivers help with the push of a button! Easy setup of up to 9 contacts who will be alerted via 2-way voice, SMS, or email. Also includes standard watch features
Essentials Mini is a pocket-sized, light-as-a-feather pendant. Featuring 2-way audio for instant caregiver to senior communication during SOS situations.
Trusted Solution For Privacy and Security
Zembro is built on the trusted SafeTrx platform that is used by Healthcare and Rescue Organisations worldwide. The solution is specifically designed to protect your private information with reliable solutions that guarantee safe data transport, storage and retrieval.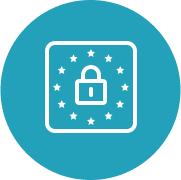 GDPR Compliant
The SafeTrx solution, whether you use it as a full monitoring system or simply for device management and data transfer, has been designed with GDPR compliance in mind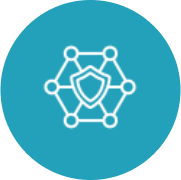 End-to-End Encryption
Our premium Sony wearables offer complete end to end encryption, while the SafeTrx platform ensure encryption at rest.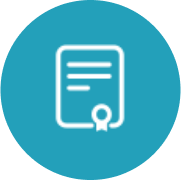 Industry Certified
Our solution has already been fully certified by leading ARC platforms such as Enovation and Sky Response.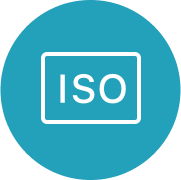 ISO 27001
The SafeTrx Platform that Zembro runs on is fully 27001 Certified
Chosen by leading monitoring, health and rescue organizations around the world.
Want to Know More?
To learn about how Zembro can help your care organisation, to arrange a demo or to discuss running a trial contact our experienced sales and services team. With years of experience in providing custom solutions and with extremely competitive pricing, we're sure we'll be able to take your care services to the next level.