Independent Living Support
Zembro Care is tailored for organizations that support independent living for the elderly. Our state-of-the-art hardware paired with intuitive software makes it simple for even non-tech-savvy individuals to use. For providers facing the intricacies of delivering home-based care, our solution offers features that simplify tasks, boost operational efficiency, and cut costs. With Zembro Care, you can confidently facilitate independent living, ensuring elderly individuals enjoy the comfort of their own homes while receiving high quality care and monitoring.
Extra Freedom, with Peace of Mind for All
Our top-tier wearables, combined with an adaptive platform, cater specifically to the remote care needs of your clients. Our solutions deliver cost-savings and elevated operational prowess. This refinement in the monitoring process brings about a tangible improvement in service delivery.
Support teams value our comprehensive alert system, which extends from the indoors to the great outdoors, complete with provisions for wander prevention. This ensures not only the safety of clients in their cherished homes but also alleviates the perpetual demands of relentless monitoring.
The clients themselves, cherishing their independence, find solace in the resilience and comfort of our wearable tech. Living with a renewed zest, they appreciate the uninterrupted protection we offer.
Furthermore, Zembro's solution extends a reassuring hand to the loved ones. Family members gain access to pivotal data and timely alerts, fostering a collaborative care environment. This allows them to be integral contributors in ensuring the safety and well-being of their dear ones, bridging the distance with shared care and real-time insights.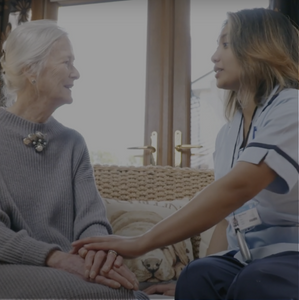 Unique Challenges
Many traditional home care services offer reactive care solutions that are limited to in home monitoring

Complex technology and installation make many solutions difficult for elders to adopt

Care teams need better tools that can evolve with the needs of their clients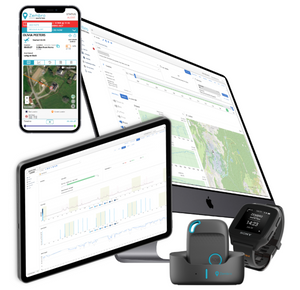 Innovative Solutions
Zembro offers a complete range of advanced solutions ranging from Wander Alert support to advanced Fall detection as well as an RPM suite for the collection of wellbeing metrics in the home by patients and mobile care teams.
Allows readings from recognized measuring equipment to be sent wirelessly to the Safetrx platform via Bluetooth protocol.

With one simple click the user can capture the readings.

Allows users to read their vital signs in the comfort of their home in an automated process without the need for manual entry.

The readings are sent instantly to the Zembro Safetrx platform to be consulted by their designated health professional.

Users can get timely reminders to take their vitals!
BLE beacons give additional home coverage, and allow
Care Teams to be notified of unusual activity inside and outside the home (with pre-defined safety zones)
Realtime Emergency and Wander Alerting
Zembro offers the gold standard in alerting through the SafeTrx platform which is trusted by rescue organisations world wide, including many coastguards where conditions are harsh and every second counts.
Whether it is a manual alert to indicate an emergency, an automatic fall alert, or an alert triggered by a resident wandering into or out of a designated zone you can rely on Zembro to deliver accurate information in a timely manner.
Our Wearable Product Portfolio
Reliable affordable wearables with robust service offerings to support the most challenging care requirements.
Wander Alert is the award winning, wrist worn wearable with advanced sensors for real-time location tracking, activity monitoring, automatic and manual alerting.
Simple Alert is a reliable, quick manual alerting solution with location tracking. Durable design, long battery life, perfect for daily use. Includes 2-way messaging with caregivers.
Essentials Comfort delivers help with the push of a button! Easy setup of up to 9 contacts who will be alerted via 2-way voice, SMS, or email. Also includes standard watch features
Essentials Mini is a pocket-sized, light-as-a-feather pendant. Featuring 2-way audio for instant caregiver to senior communication during SOS situations.
Access to Longitudinal Analysis and Insights
Zembro's rich platform provides a range of graphical representations that can be used to assess and monitor residents over time to identify data and behavioural changes. By combining the onboard sensor data of the Zembro wearables with the ability to integrate additional Bluetooth peripherals and in-room sensors, you have the potential to deliver a complete 360-degree view of your residents.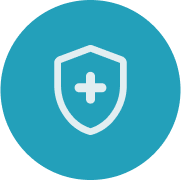 Health Insights
Sleep, Heart Rate, Heart Rate Variability and Activity data are all available directly from our wearables. Blood pressure, weight and body temperature can also be added through the integration of peripherals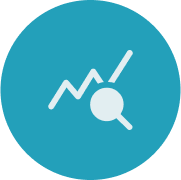 Activity History
Trend analysis for sleep and activity data, enabling daily, weekly, monthly and custom views over time. Included is capability to track against goals which can be set on the user profile.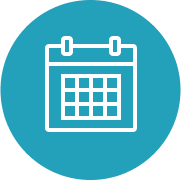 ADL Monitoring
By adding in room sensors to monitor light, temperature, humidity, presence and drawer access we provide graphical representations of behaviour over time, which can be critical in understanding the development of chronic conditions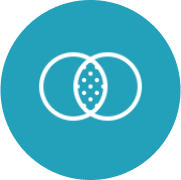 Integrations
By integrating with a personal Withings, SmartThings or Alexa account we can add a range of additional capabilities to supplement our own data to provide even richer insights.
Want to Know More?
To learn about how Zembro can help your care organisation, to arrange a demo or to discuss running a trial contact our experienced sales and services team. With years of experience in providing custom solutions and with extremely competitive pricing, we're sure we'll be able to take your care services to the next level.